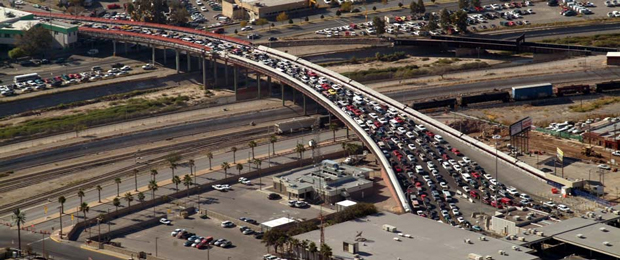 Border Distribution is
Your last chance to influence their spending.
Cross border shoppers travel hundreds of miles to reach their final destination. Prior to starting their journey, most have already planned their spending. Border distribution is your last line of defense.
As the consumer crosses into the United States, improve the likeliness that the consumer will spend their money at your business. Distribute your promotional material with exclusive deals, to alter their spending plans.
Yes! During peak hours, your marketing material may be viewed for a prolonged period of time. On average, a vehicle can be in line to cross for 30 minutes to an hour.3
Use Cases
You can distribute:
---
Proven
Over 20 years of experience in distribution, we have helped small and enterprise businesses.
LFD Homefurnishing
The Monitor
Best Western
HobbyTown USA
Aéropostale
Sears
Mervin's
The Boot Jack
BatteriesPlus +
Info This is a random list of our clients. Refresh the page to see other clients.